水餃子
2015.03.16 │ ブログ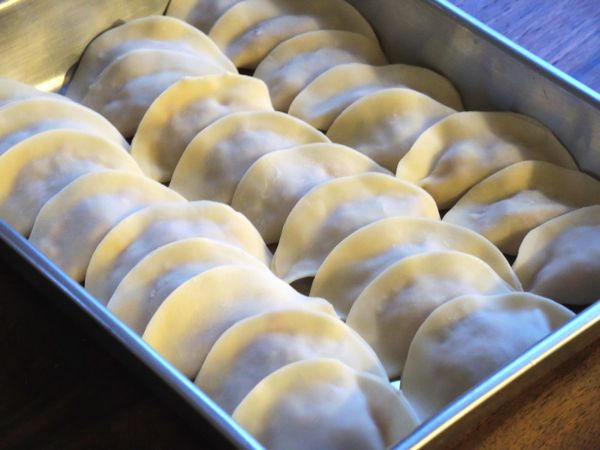 おいしそうな皮を見つけたので
晩ごはんは水餃子。
ぺたんとたたむだけなので
ちっちゃなお子さんでもお手伝いできます。
ゆでるお湯には鶏ガラスープとごま油を少し入れるとくっつかない。
そこへちょっと魚醤をたらすと、なぜか赤ワインと合います。
やってみてね。
//////////////////////////////////////////////////////////
SUI-GYOZA
Dinner tonight / Sui-gyoza(asian dumpling like ravioli from Italy)
This way of folding ,just fold into half, is not so difficult that even little kids can help. However, the quality of the wrapper is important.
When you boil, you want to add a little bit of sesame oil into chicken soup for preventing from sticking, and I recommend adding 1 teaspoonful fish sauce. It'll make this dish go with red wine!
posted by Misato