柳ばっとアレンジ
2015.04.08 │ ブログ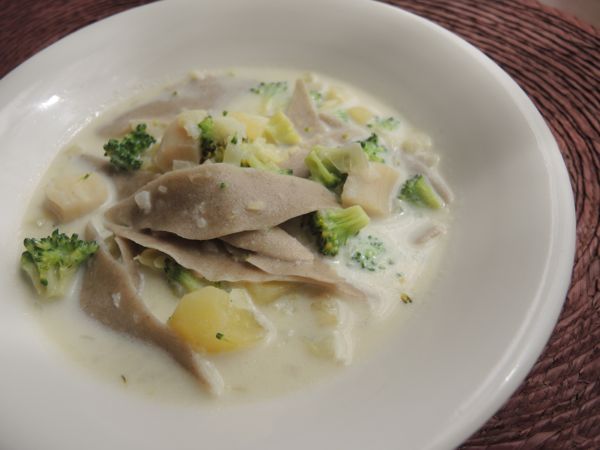 昨日ご報告した岩手の柳ばっと。
生地があまったら冷凍保存できるんです。
温かい汁にそのまま放り込めばいいので、
私たちはこんな風に、忙しいお昼にぱぱっと使う。
写真は豆乳だけど、そば粉はバターやクリーム味ともよくあう。
//////////////////////////////////////////
ARRANGED YANAGI-BATTO
As I wrote yesterday, Yanagi-batto is local food in northern part of Iwate prefecture and I think that is Japanese pasta made from buckwheat.
If the pasta is left over, you can freeze that, and throw frozen one into hot soup in the pot when you cook.
Today we cooked with soy milk soup as the photo, yet it also goes well butter and cream.
posted by Misato