だいだい
2015.04.02 │ ブログ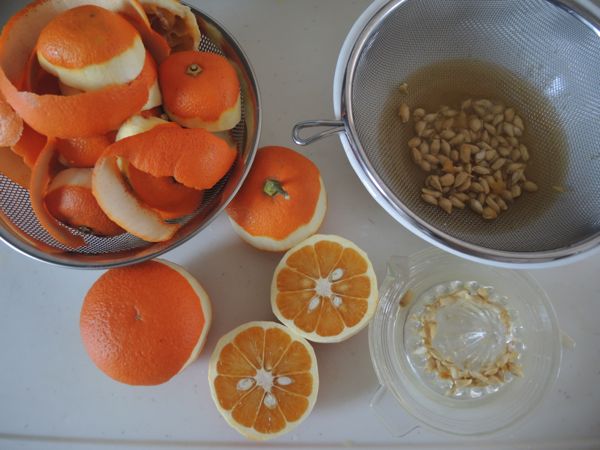 今年最後のだいだい。
半分はポン酢しょうゆにして、残りはダイダイ酢に。
絞り汁と酢を混ぜて冷蔵保存すれば、1年は使えます。
香りがよくてとっても便利。
//////////////////////////////////////////
DAIDAI
The last Daidai(bitter orange) of this year.
By the half of the juice, I made Pon-zu(Japanese sauce made primary of soy sauce and citrus juice),
and I'll prepare Daidai-su(vinegar) by using the last half.
You can easily make that, just mix the juice and vinegar(I usually use rice vinegar), and will keep for 1 year in the refrigerator.
It's so useful and can lend flavor to dishes.
posted by Misato