ちりめん酢
2015.04.04 │ ブログ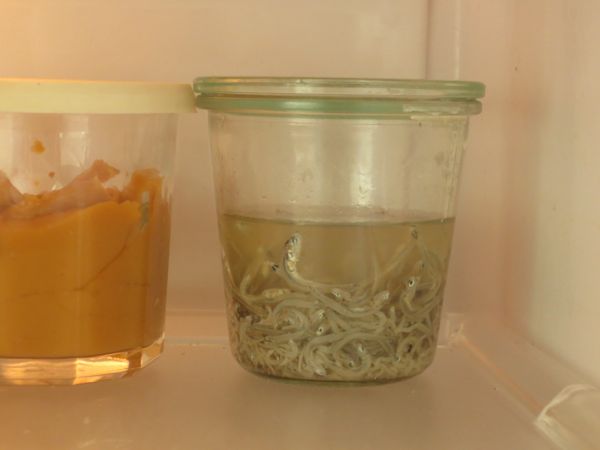 酢つながりで、作っておくと便利なものもう1つ。
ちりめん酢。
ちりめんじゃこを容器に入れて、お酢を注ぐだけ。
じゃこのうまみで酸味がまろやかになり、
いろんな料理に使えるので、
手軽にカルシウム補給もできますよ。
/////////////////////////////////
CHIRIMEN-SU
Speaking of vinegar, this is also useful if you prepare.
Chirimen-su.(Dried young sardines pickled in vinegar)
You can make this by just pouring vinegar over Chirimenjako(dried young sardines) in the jar.
Chirimenjako makes the acidity mild, so you can use this for many kinds of cooking, and it's also helpful in calcium supplementation.
posted by Misato